A Ratha's Creature adaptation is currently in development with a single preview page and few other arts released. Clare Bell is directly involved in the project, writing personally the storyboard and giving advice and directions for the drawings.
The comic was at first said to be on planned release for fall 2014. However spring 2015 the work wasn't completed.[1]
After a hiatus, on May 2018 the author announced plans to realese the comic toward the end of the year. [2]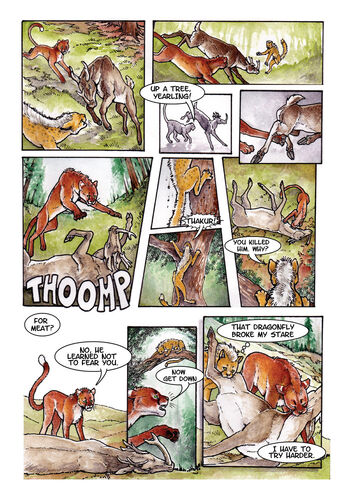 Community content is available under
CC-BY-SA
unless otherwise noted.